Sandrine Berger-Douce publie un chapitre dans l'ouvrage « The Role of Ecosystems in Developing Startups »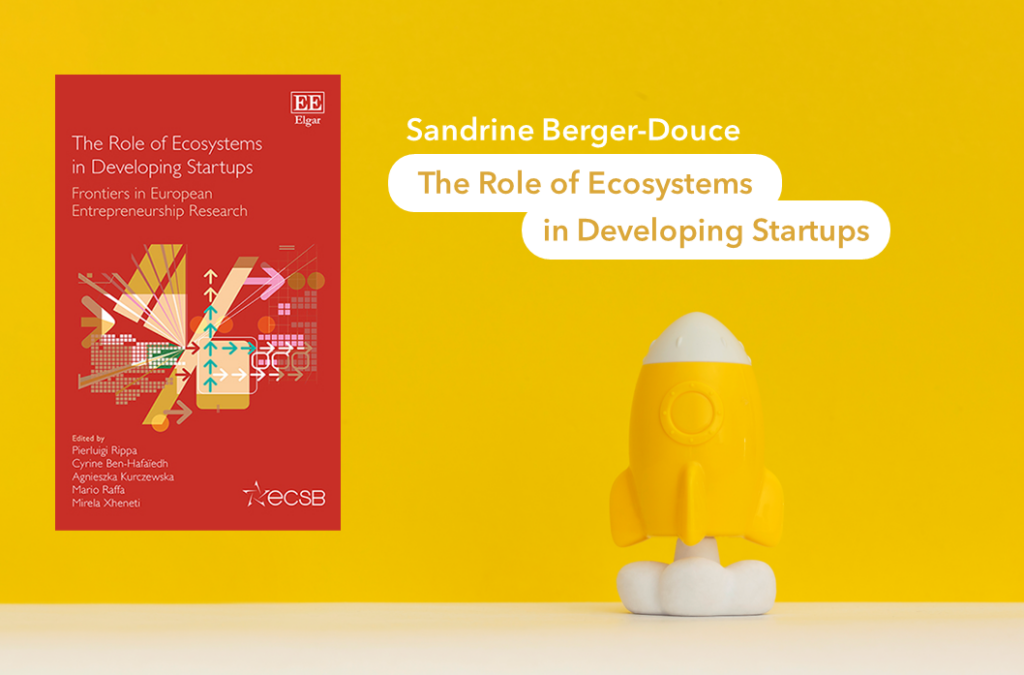 Sandrine Berger-Douce publie un chapitre intitulé : « Digital transformation and CSR practices in artisanal family SMEs : a matter of strategic alignment ? The case of Les Bougies de Charroux » (Chapter 9, p.187-210) dans l'ouvrage collectif intitulé « The Role of Ecosystems in Developing Startups » coordonné par Pierluigi Rippa, Cyrine Ben-Hafaïedh, Agnieszka Kurczewska, Mario Raffa et Mirela Xheneti, publié en octobre 2022 aux Editions Edward Elgar, Cheltenham (UK). Ce chapitre est co-écrit avec Marc-André Vilette (ESC Clermont) et Jalila Elbousserghini (CapGemini Engineering, Toulouse).  
Presenting cutting-edge research from Europe and beyond, The Role of Ecosystems in Developing Startups examines the diverse triggers of the entrepreneurial process and evaluates the richness of different entrepreneurial ecosystems.

Novel approaches and methodologies in the field of startups, small business and entrepreneurship are provided, together with the conceptualisation of ecosystems in the managerial field. The book also demonstrates the importance of context in terms of actors and networks, the complete entrepreneurial journey as a set of complex processes and the role of time and resources supporting new companies. Furthermore, the use of social networks in both the early stages and in strategy execution are investigated as key to the entrepreneurial process and its ultimate success.
The book's up-to-date empirical approach and practical guidance will provide an excellent resource to scholars and researchers in entrepreneurship alongside other business and management topics, practitioners and policy analysts in the field of entrepreneurship and management.
Lien : https://www.e-elgar.com/shop/gbp/catalogsearch/result/?q=+pierluigi+rippa